| | | |
| --- | --- | --- |
| | Bands Burgers and Brews Burger Throwdown | |
competitor & judge information
Team Application

WELCOME to the third Annual
Bands, Burgers and Brews Competition
sponsored by
Budweiser
hosted by
The Charleston Harbor Resort & Marina.
We are excited to bring this event to the Lowcountry and our guests. We are proud to announce that our 2017 Grand Prize Winner will be qualified for the
World Food Championship
2017 in Gulf Shores/Orange Beach, Alabama November 8th - 15th as a WFC Preferred Qualifier –
World Burger Championship
.
This is the official Competitor and Judges Packet. This is the official packet for the Bands, Burgers and Brews Throwdown competition on
May 21, 2017. Please read this document thoroughly as it contains important information about your upcoming event.
Charleston Harbor Resort & Marina's
(CHRM)
Bands, Burgers and Brews
(BBB)
Following the Rules of World Food Championships
(WFC)
GENERAL RULES
:


There is no fee to participate, however we do require a $250 REFUNDABLE DEPOSIT to ensure all rules and regulations for the competition are followed.
Teams are made up of 1-4 team members.

Each team must have one professional cook representative.

Each team will designate a team captain who will be the main point of contact for the competition with event organizers

It is mandatory that the team captain attends the Cook's Meeting. All team members are welcome, but team captain is mandatory.

Team Captain will receive turn in time at Cooks' Meeting.

Teams will have two (2) full hours to create their entries into the competition.

To ensure fairness, all cooks must provide an ingredients list and recipe card at the mandatory cooks' meeting. Once recipe cards are in, they will be kept confidential under the BBB Event Directors possession and teams will be expected to produce that burger.

All competition entries must be prepared onsite during competition period, no entries previously prepared will be accepted with the exception of prepackaged material/products. If there is a question about the validity of a prepackaged material being used, it is the responsibility of the competitor to receive approval in advance of the event. It is recommended that if a competitor uses a homemade sauce that is be prepared onsite.

Burgers can consists of, Ground Beef or ground alternatives including but not exclusive to: Buffalo, Bison, Turkey, Veal, Black Bean, Salmon, etc.

Each competitor must comply with all applicable rules and regulations of the Charleston Department of Health (DHEC)

Meat must be stored at 35 degrees F or less before cooking.

After cooking the burgers, they should be placed in a covered container and maintained at a safe temperature until submitted to the judges.

Cleanliness of the cook, team members and contestant area is required.

NO live animals are allowed in the cooking area. This is ground for disqualification.

Each team MUST have hand-cleaning capabilities. Soap and water or water-less hand cleaner is acceptable.

Each team will have a 10x10 foot space, need to prepare 200 burgers cut into 1/4lb samples for a total of 800 samples, supply all of their own burger meat, cooking ingredients, individual cooking devices, propane, charcoal, utensils, preparations tables, chairs, tents, etc.

All competitor/team must adhere to all electrical, fire, and other codes, by the city, county, state and federal codes. Each team must have a fire extinguisher of a 2A, 40bc rating. Please check and make sure they are charged and in working order.
JUDGING
1.
Each entry will be judged on three key evaluation criteria:
Execution, Appearance and Taste (EAT)
2.
Execution:
Will be evaluated by overall and specific judge's interpretations of dish structure, edibility, design and preparation.
3.
Appearance:
Will be evaluated on two criteria: The product to be sampled, which is presented for judging, as well as the overall appearance of the presentation plate. BBB judges will be instructed to more heavily weight their scoring in this appearance category based on the product itself, but to also consider overall presentation appearance.
4.
Within a category,
Taste
may be defined specifically to the category it belongs in.
5.
During BBB judging each criteria will be judged on a scale of 1(inedible) to 10(perfect).
EXECUTION:
The execution score will be the score used for the Best Overall Category. Appearance is assessed through the eyes. Taste is assessed through the mouth. Execution covers all other components. Mostly judges should ask themselves:
What was the cook attempting to accomplish?

Were they successful?

Does the entry adequately represent the category turn-in specifications?

Execution should cover, but not be exclusive to, components like creativity, aroma, fundamental cooking, and perceived or identified cooking technique, temperature, difficulty and category accuracy.
APPEARANCE:
The appearance score will be the score used for the Best Presentation Category. When judging for BBB a judge should assess the product on how it appears. A judge may take plating and garnish into consideration, but must score the completed food product as the majority of the cumulative decision. As an example, judges may deliberate on questions like:
Does this product look like it should?

What was the cook attempting to accomplish with appearance?

Is the product aesthetically pleasing?

Based on sight alone, does this entry make me want to eat it?
TASTE:
The taste score will be the score used for the Best Original Recipe Category.
When scoring taste, judges may deliberate on questions like:
Does this product taste like it should?

What was the cook attempting to accomplish?

Were they successful?

Was it flavorful?

Does one bite want to lead to a second bite?

Was the blend of ingredients, as it relates to taste, successful?
PEOPLE'S CHOICE:
The People's Choice Award will be determined by the guests of the event. Each guest will receive one wooden hamburger chip to be used to cast their vote to the restaurant of their choice
JUDGING PROCESS:
1.
All judging will be done blindly. No Team and/or Restaurant names will be displayed upon presentations.
2.
Judges will score each offering in each of three categories, on a scale of 1(inedible) to 10(perfect).
3.
If an entry is not submitted on time, a 1 shall be given in each of the three categories.
4.
Each presentation plate/tray will be randomly numbered and kept track of by BBB Event Director.
5.
A BBB Event Captain will show the plate/tray to the judge's table and slowly rotate so all judges at the table have adequately viewed the offering. Judges will note the tray number on both their scorecard and placemat.
6.
The judges will then reach for, and take, a sample portion of the food entry onto their placemat.
7.
The process for appearance will continue until each judge has a full placemat or there are no additional sample portions.
8.
Judges may score offerings on appearance, as they are being presented or after they have all been presented.
9.
Sampling: Once each of the entries has been presented and scored on Appearance, Judges can begin sampling.
10.
Once each of the entries has been presented and scored on Appearance, Judges can begin sampling. Judges may sample all of the competition offerings at once before beginning to score, or as a process along the way.
11.
Judges are stressed to taste only a small portion, as the volume consumed over the period may be great.
ADDITIONAL NOTES:
Reminder, because BBB is weighed and measured by human judging, it is essential that all judges are prompt to both judging times and the judges meetings.

Judges should remember that their decisions are a subjective determination of objective categories. There are no wrong answers for judges. Their assessment of a cook's ability to meet the general criteria is their own.

All cell phones will be asked to be on silent/off while seated in a judge's seat.

Judges are to remain quiet until all scores have been completed by all judges and collected by BBB Event Captain.

Please remain respectful of the cooks and the other judges and limit outward expressions verbally or non-verbally.

Table palate cleansers should be used to effectively assess each entry individually on its own merits.
LIABILITY & INSURANCE:
Neither the Bands, Burgers and Brews, Charleston Harbor Resort & Marina, Charleston Harbor Fish House, and its partners, sponsors nor their representatives, will be responsible for any injury, loss or damage that may occur to the participant or the participant's employees or property from any cause whatsoever.
It is the participant's responsibility to protect machinery and contestant space so that no injury will result to the public, visitors, guests, or persons or property. All property of the participant is understood to remain in the participant's care, custody and control in transit to, from, or within the confines of the contest area subject to Rules and Regulations.
The participant, upon act of participation, expressly releases, holds, keeps and saves harmless and indemnifies the forgoing names, organizations and committees and individuals from all claims for such loss, damage, or injury. All participants agree to photography, video and still photography, based upon their participation, and agree to the use of their likeness as part of their participation.
FOOD ALLERGIES:
If you have any food allergies or food limitations that you believe may preclude your ability to judge in a contest, it is your responsibility to contact representatives so they can find a suitable replacement with adequate time.
RULES & GUIDELINES:
The decision and interpretations of the BBB Rules and Regulations are at the discretions of the BBB Contest Representatives at the contest. Their decisions and interpretations are final to the extent consistent with the rules.
CHANGES & AMENDMENTS:
BBB reserves the right to make changes to these rules. Any matters not specifically covered herein are subject to decisions by the BBB. The BBB reserves the right to make such changes, amendments and additions to these rules as considered advisable for the proper conduct of the contest with the provision that all Contestants will be advised of any such changes in writing.
---
Powered by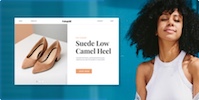 Create your own unique website with customizable templates.